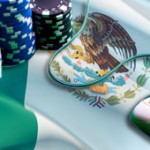 Local authorities are planning a new law.
Mexican authorities plan to completely restrict access of its people to the international gambling community. To do this already prepared a bill that provides translation online operators based outside of Mexico, on the transition to the local server with the domain «com.mx». Thus, sites with domains «com.» will remain unusable for a Mexican customer.
All non-local operators, who want to continue their work in Mexico, in addition to obtaining the license, need to register a company in Mexico, and to pay the corresponding taxes. At the moment, the rate of which will be subject to foreign operators in Mexico, it has not yet named, but experts suggest that it will be at the same level as the rate in Spain.
Regardless of the changes in legislation, online gambling market in Mexico will remain in their positions and will be able to provide an appropriate level of return. In addition, with the adoption of new legislation must be simplified the process of organizing offline tournaments.